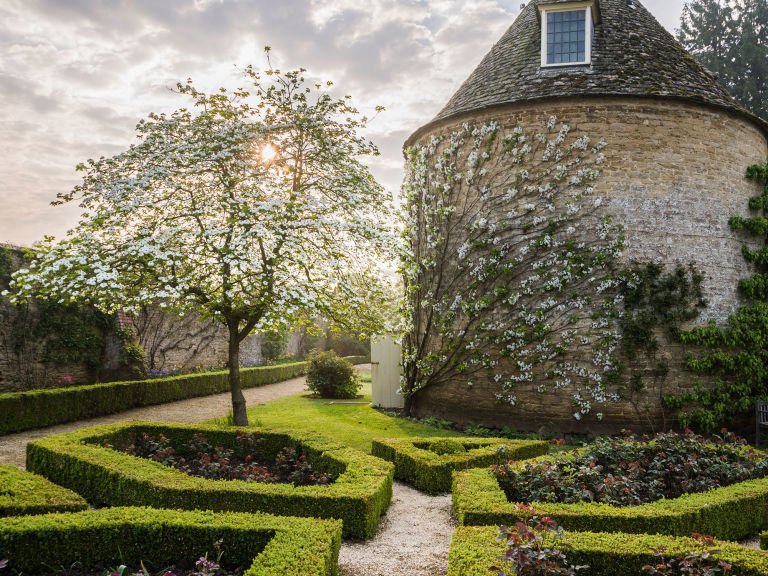 "The Lord hath done great things for us,
Some Christians are sadly prone to look on the dark side of everything, and to dwell more upon what they have gone through than upon what God has done for them. Ask for their impression of the Christian life, and they will describe their continual conflicts, their deep afflictions, their sad adversities, and the sinfulness of their hearts, yet with scarcely any allusion to the mercy and help which God has vouchsafed them.
But a Christian whose soul is in a healthy state, will come forward joyously, and say, "I will speak, not about myself, but to the honour of my God. He hath brought me up out of an horrible pit, and out of the miry clay, and s et my feet upon a rock, and established my goings: and he hath put a new song in my mouth, even praise unto our God. The Lord hath done great things for me, whereof I am glad."
Such an abstract of experience as this is the very best that any child of God can present. It is true that we endure trials, but it is just as true that we are delivered out of them. It is true that we have our corruptions, and mournfully do we know this, but it is quite as true that we have an all-sufficient Saviour, who overcomes these corruptions, and delivers us from their dominion.
In looking back, it would be wrong to deny that we have been in the Slough of Despond, and have crept along the Valley of Humiliation, but it would be equally wicked to forget that we have been through them safely and profitably; we have not remained in them, thanks to our Almighty Helper and Leader, who has brought us "out into a wealthy place. " The deeper our troubles, the louder our thanks to God, who has led us through all, and preserved us until now.
Our griefs cannot mar the melody of our praise, we reckon them to be the bass part of our life's song,
"He hath done great things for us, whereof we are glad. "
♥♥♥♥♥♥♥♥♥♥♥♥♥♥♥♥♥♥♥♥♥♥♥♥♥♥♥♥♥♥♥♥♥♥♥♥♥♥
REACHING THE NATIONS
FOR
THE

GLORY OF GOD !


Don't forget to spread The Word of GOD
by sharing today's passage with friends and family...
Please share via
Email
using small envelope
next to a pencil,
under my name at the bottom
or using the share link below
The Lion of the tribe of Judah..
♥♥♥♥♥♥♥♥♥♥♥♥♥♥♥♥♥♥♥♥♥♥♥♥♥♥♥♥♥♥♥♥♥♥♥♥♥♥♥♥
"Let your thoughts be psalms,
your prayers incense,
and your breath praise."
(Charles H Spurgeon)
♥♥♥♥♥♥♥♥♥♥♥♥♥♥♥♥♥♥♥♥♥♥♥♥♥♥♥♥♥♥♥♥♥♥♥♥♥♥♥♥
If you are NOT a believer in Jesus Christ,
you can be accepted into his kingdom.
I invite you to let him to make of you,
what He always wanted.
I come to you in the precious name of Jesus,
who died for me to make me free of sin,
I want Jesus to enter into my heart and make me free,
I confess that He is the son of God.
I ask to change my heart and to give me wisdom to understand
your Holy Word full of promises of eternal value,
not only to live on this earth,
but to be expectant of my life in heaven.
In the precious name of Jesus I ask.
Amen..
♥♥♥♥♥♥♥♥♥♥♥♥♥♥♥♥♥♥♥♥♥♥♥♥♥♥♥♥♥♥♥
♥
<(((><
†
♥
†
><)))>
♥
"The true minister of Christ knows
that the true value of a sermon must lie,
not in its fashion and manner,
but in the truth which it contains.
♥♥♥♥♥♥♥♥♥♥♥♥♥♥♥♥♥♥♥♥♥♥♥♥♥♥♥♥♥♥♥
Father, I ask You to bless my friends,
relatives and those that I care deeply for,
who are reading this right now.
Show them a new revelation of Your love and power.
Holy Spirit, I ask You to minister to their spirit at this very moment.
Where there is pain, give them Your peace and mercy..
Where there is self-doubt, release a renewed confidence through Your grace.
Where there is need, I ask you to fulfill their needs.
Bless their homes, families, finances, their goings and their comings.
Amen.
"HAVE A BLESSED DAY FULL OF PEACE, LOVE AND HAPPINESS"
DO YOU ENJOY THIS BLOG ? ..
If you like to visit my other blogs, please click at the link and If not clickable,
please copy and paste the address to your browser, Thanks...
https://dynamicsavior.blogspot.com/
TRANSLATORS AVAILABLE TO ANY LANGUAGE...
TRADUCTORES AL ESPAÑOL Y OTROS LENGUAJES........
COPYRIGHT STATEMENT
Reflection and inspiration from the "Prince of Preachers,"
Charles Haddon Spurgeon.
This resource was produced before 1923
and therefore is considered in the "Public Domain".
COPYRIGHT POLICY:
We respect copyright laws and are committed to remove any copyright infringing
material from our website.
If you find any content on our website which infringes your copyrighted work,
please contact us,
we'll be happy to verify and remove such content.
Please do provide us the following details:
1) Your name, E-mail Address.
2) Location (URLs) of your copyrighted work on your website.
3) Location (URLs) of your copyrighted work on our website.
Some of the pictures from Flickr under Creative Commons License,
the bank of free Creative images for non commercial usage,
also from photo license as a Creative Commons Zero (CC0) ...
Everything we do is for God Almighty's glory,
our creator and we pray for all the people that are making images