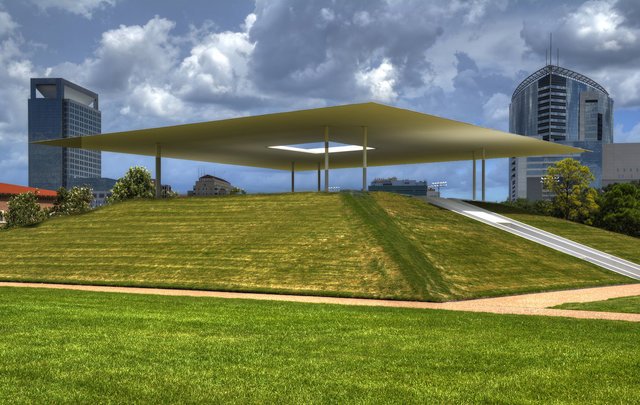 Night of Weeping; Joyous Day
"For His anger endureth but a moment; in His favor is life:
weeping may endure for a night, but joy cometh in the morning"
A moment under our Father's anger seems very long, and yet it is but a moment after all.
If we grieve His Spirit, we cannot look for His smile; but He is a God ready to pardon, and He soon puts aside all remembrance of our faults.
When we faint and are ready to die because of His frown, His favor puts new life into us.
This verse has another note of the semi-quaver kind.
Our weeping night soon turns into joyous day.
Brevity is the mark of mercy in the hour of the chastisement of believers.
The LORD loves not to use the rod on His chosen; He gives a blow or two, and all is over; yea, and the life and the joy, which follow the anger and the weeping, more than make amends for the salutary sorrow.
Come, my heart, begin thy hallelujahs! Weep not all through the night, but wipe thine eyes in anticipation of the morning.
These tears are dews which mean us as much good as the sunbeams of the morrow.
Tears clear the eyes for the sight of God in His grace and make the vision of His favor more precious.
A night of sorrow supplies those shades of the pictures by which the highlights are brought out with distinctness.
All is well.
♥♥♥♥♥♥♥♥♥♥♥♥♥♥♥♥♥♥♥♥♥♥♥♥♥♥♥♥♥♥♥♥♥♥♥♥♥♥
REACHING THE NATIONS
FOR
THE

GLORY OF GOD !


Don't forget to spread The Word of GOD
by sharing today's passage with friends and family...
Please share via
Email
using small envelope
next to a pencil,
under my name at the bottom
or using the share link below
The Lion of the tribe of Judah..
♥♥♥♥♥♥♥♥♥♥♥♥♥♥♥♥♥♥♥♥♥♥♥♥♥♥♥♥♥♥♥♥♥♥♥♥♥♥♥♥
"Let your thoughts be psalms,
your prayers incense, and your breath praise."
(Charles H Spurgeon)
♥♥♥♥♥♥♥♥♥♥♥♥♥♥♥♥♥♥♥♥♥♥♥♥♥♥♥♥♥♥♥♥♥♥♥♥♥♥♥♥
If you are NOT a believer in Jesus Christ,
you can be accepted into his kingdom.
I invite you to let him to make of you,
what He always wanted.
Marvelous God Almighty,
I come to you in the precious name of Jesus,
who died for me to make me free of sin,
I want Jesus to enter into my heart and make me free,
I confess that He is the son of God.
I ask to change my heart and to give me wisdom to understand
your Holy Word full of promises of eternal value,
not only to live on this earth,
but to be expectant of my life in heaven.
In the precious name of Jesus I ask.
Amen..
♥♥♥♥♥♥♥♥♥♥♥♥♥♥♥♥♥♥♥♥♥♥♥♥♥♥♥♥♥♥♥
♥
<(((><
†
♥
†
><)))>
♥
"The true minister of Christ knows
that the true value of a sermon must lie,
not in its fashion and manner,
but in the truth which it contains.
♥♥♥♥♥♥♥♥♥♥♥♥♥♥♥♥♥♥♥♥♥♥♥♥♥♥♥♥♥♥♥
Father, I ask You to bless my friends,
relatives and those that I care deeply for,
who are reading this right now.
Show them a new revelation of Your love and power.
Holy Spirit, I ask You to minister to their spirit at this very moment.
Where there is pain, give them Your peace and mercy..
Where there is self-doubt, release a renewed confidence through Your grace.
Where there is need, I ask you to fulfill their needs.
Bless their homes, families, finances, their goings and their comings.
Amen.
"HAVE A BLESSED DAY FULL OF PEACE, LOVE AND HAPPINESS"
DO YOU ENJOY THIS BLOG ? ..
If you like to visit my other blogs, please click at the link and If not clickable,
please copy and paste the address to your browser, Thanks...
https://dynamicsavior.blogspot.com/
TRANSLATORS AVAILABLE TO ANY LANGUAGE...
TRADUCTORES AL ESPAÑOL Y OTROS LENGUAJES........
COPYRIGHT STATEMENT
Reflection and inspiration from the "Prince of Preachers,"
Charles Haddon Spurgeon.
This resource was produced before 1923
and therefore is considered in the "Public Domain".
COPYRIGHT POLICY:
We respect copyright laws and are committed to remove any copyright infringing
material from our website.
If you find any content on our website which infringes your copyrighted work,
please contact us,
we'll be happy to verify and remove such content.
Please do provide us the following details:
1) Your name, E-mail Address.
2) Location (URLs) of your copyrighted work on your website.
3) Location (URLs) of your copyrighted work on our website.
Some of the pictures from Flickr under Creative Commons License,
the bank of free Creative images for non commercial usage,
also from photo license as a Creative Commons Zero (CC0),
From varios like, Unsplash and others. ..
Everything we do is for God Almighty's glory,
our creator and we pray for all the people that are making images